Perth's Air Conditioning & Electrical Experts
We offer AC installations in all Perth Suburbs:
Ducted Air Conditioning

Reverse Cycle Air Conditioning

Split System Air Conditioning

Changeovers from Evaporative and old AC systems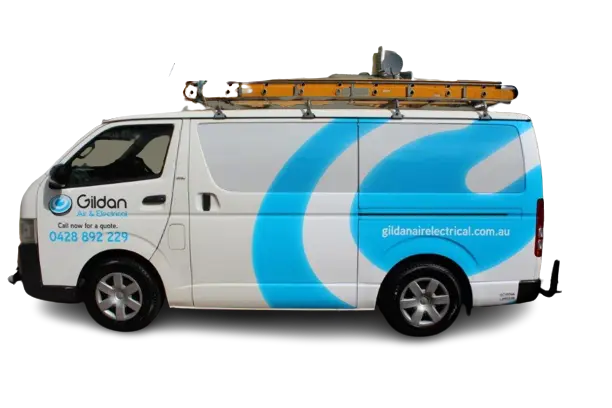 Residential and New Home Air Conditioning
Split Systems
At Gildan Air and Electrical, we pride ourselves on being the leading experts in split system installation and maintenance. Whether you're seeking to cool a single room, an office space, or a designated area in your residence, our team has the experience and expertise to recommend and install the perfect split system to meet your needs. Our technicians understand the intricacies of these units, ensuring that both the indoor evaporator and outdoor condenser are set up for optimal performance and longevity. Beyond just installation, Gildan Air and Electrical also offers comprehensive servicing, ensuring that your split system remains efficient and effective all year round.
Reverse Cycle Systems
For those residing in regions with fluctuating temperatures, Gildan Air and Electrical presents the ideal solution with our reverse cycle systems. These units are not only proficient in cooling during blistering summers but are equally competent in providing warmth during chilly winters. Our trained professionals possess a deep understanding of the refrigeration cycle and can seamlessly switch between heating and cooling modes to ensure your comfort. Just as with our split systems, we don't just stop at installation. Gildan Air and Electrical is committed to offering top-tier maintenance services, ensuring that your reverse cycle system operates at its peak, regardless of the season.
Ducted Air Conditioning
For homeowners and businesses seeking a uniform and integrated temperature solution, Gildan Air and Electrical offers premier ducted air conditioning services. Our team excels in setting up systems that provide even temperature distribution across vast spaces, ensuring every corner of your establishment feels just right. Recognizing the importance of aesthetics, our installations are designed to be minimally invasive, with only the necessary vents in sight. But our dedication doesn't end at installation. At Gildan Air and Electrical, we believe in the longevity of our systems. Our maintenance and servicing for ducted air conditioning are unparalleled, ensuring you enjoy a consistently comfortable environment without any hitches.
Why choose Gildan to install your air conditioning system?
Sustainable Practices:
In an era of environmental consciousness, especially in the lush, natural surroundings of Perth, our emphasis is on green solutions. We offer systems with top-tier energy ratings, ensuring reduced carbon footprints and lower electricity bills. Sustainability isn't just a buzzword for us; it's a commitment.
Trusted Local Presence:
Gildan isn't just another company in Perth; we're part of the community. Our reputation has been built over years of reliable service, timely responses, and a keen understanding of local needs. When you choose Gildan, you're not just getting an air conditioner; you're investing in a long-term relationship with a trusted local partner.
Innovative Cooling Solutions:
In a rapidly evolving industry, we stay ahead by continuously updating our knowledge and adopting the latest air conditioning technologies. Our installations aren't just about cooling your space; they're about optimizing energy consumption, ensuring quiet operation, and integrating seamlessly into your home or business environment.
Perth's Climate Masters:
Given Perth's unique climate, oscillating between hot summers and mild winters, it's essential to have an air conditioner that can cope efficiently. Gildan's team has the local expertise to select and install systems that are tailor-made for Perth's weather, ensuring optimal performance year-round.
End-to-End Service Excellence:
From the first consultation to the post-installation check-up, every step with Gildan Air & Electrical is characterized by professionalism. We take pride in our comprehensive approach, ensuring that every aspect, from ductwork to system controls, is flawlessly executed.
For a cooling experience in Perth that's efficient, eco-friendly, and expertly managed, Gildan Air & Electrical stands out as the premier choice.
0% interest payment
plans via Skye
CALL US TODAY
With many years of experience in Perth Region, Gildan Air & Electrical are committed to exceptional service in commercial and residential installation of all ActronAir products, TV antennas and other electrical services. We also provide a reputable experience when it comes to fixing and maintaining ActronAir products.
COOL YOUR
HOME WITH
Gildan Air & Electrical
We supply and install
Actron Air Conditioners, Samsung Air Conditioners, Fujitsu and Daikin.
Call us on 042 889 2229 or please fill out the form for a free no
obligation quote on your aircon or electrical needs.