Air Conditioning Expertise in Piara Waters
Air Conditioning Expertise in Piara Waters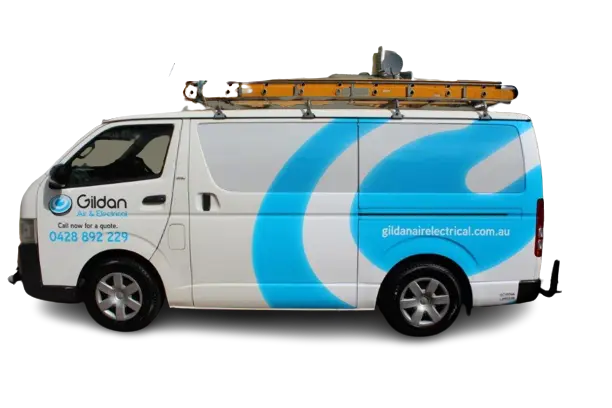 Step into a World of Comfort with Gildan Air and Electrical
Air Conditioner Services in Piara Waters
At Gildan Air and Electrical, we're more than just a service; we're your partners in year-round comfort.
Custom-fitted Installations:

Whether it's a compact residence or a sprawling commercial space, we have air conditioner solutions tailored to meet your exact needs.
Regular Maintenance:

Piara Waters' varying climate is no match for our maintenance regimen, ensuring your air conditioner is always up to the task.
24/7 Readiness:

Unexpected hitches are effortlessly managed with our around-the-clock support. A call is all it takes, and we're at your service.
In short, with Gildan Air and Electrical, you're choosing a reliable and understanding service that's always there for Piara Waters residents and businesses.
Why Gildan Air and Electrical is the Pinnacle Choice for Air Conditioners in Piara Waters
Advanced Air Conditioner Technology:

Venture into modern comfort with our broad array of state-of-the-art units from globally acclaimed brands. We bring more than just cooling; we deliver a realm of comfort and reliability.

Meticulous Installation:

Every space has its essence, and we honour that. Our adept technicians ensure your new air conditioner melds seamlessly, functioning flawlessly while enhancing your space.
Prompt, Cordial Repairs:

When glitches pop up, our Piara Waters team is geared to restore your comfort with rapid, amicable service.

Eco-Aware Choices:

Our array of eco-friendly air conditioners lets you cool your domain responsibly, striking a balance between comfort and planet care.
Have Questions? We Have Your Answers
Wondering about Energy Efficiency? 
Let us guide you on choosing energy-efficient air conditioner models that lower utility bills while keeping your spaces cool.
Why Opt for Gildan's Services? 
Our blend of local understanding, technical expertise, and remarkable service differentiates us as the air conditioner specialists in Piara Waters.
Concerned about Long-Term Performance?
Our meticulously designed maintenance programs ensure your air conditioner continues to operate efficiently over the years.
Facing Budget Constraints? 
Quality and affordability go hand in hand at Gildan. Discover our flexible payment options that accommodate your financial situation.
Seeking a Green Cooling Solution? 
Explore our eco-friendly air conditioning options that prioritise environmental care without compromising on performance.
Need Emergency Repairs? 
Our 24/7 service in Piara Waters ensures we're available to address any emergency repairs promptly, getting your system back on track in no time.
Here's Why Gildan Air and Electrical is Your Best Bet for Air Conditioners in Piara Waters
Cutting-Edge Technology:
Benefit – Experience unparalleled comfort and reliability.
Services Included – Selection and installation of modern air conditioner units.
Precision Installation:
Benefit – Seamless integration into your unique space.
Services Included – On-site assessment, unit placement, and integrated setup.
Prompt, Friendly Repairs:
Benefit – Rapid resolution to restore your comfort.
Services Included – Emergency repairs, part replacements, and quick diagnostics.
Eco-Aware Choices:
Benefit – Environmentally responsible cooling solutions.
Services Included – Installation of energy-efficient units and eco-friendly cooling options.
Tailored Solutions:
Benefit – Air conditioner setups to meet your precise needs.
Services Included – Personalised system design including duct options and controls.
Routine Maintenance:
Benefit – Ensures long-term efficiency and performance.
Services Included – Seasonal upkeep, filter replacements, and system health checks.
24/7 Support:
Benefit – Anytime support for unexpected glitches.
Services Included – Immediate troubleshooting and on-site solutions for urgent issues.
Budget-Friendly Options:
Benefit – Quality service within your budget's reach.
Services Included – Various payment options, easy financing, and tailored service packages.
Piara Waters, if you're ready to transcend to a new level of comfort, the choice is clear.
Connect with Gildan Air and Electrical today and set sail on this comfort-enhancing voyage.
Eager to get started? Click here to reach out to us now!
Cool Your Piara Waters Home with

Gildan Air & Electrical
We supply and install Actron Air Conditioners, Samsung Air Conditioners, Fujitsu and Daikin air conditioners. We specialise in new homes and renovations as well as changeovers. Our prices and service are unbeatable when you need split system, reverse cycle and ducted air conditioning.
Call us on 042 889 2229 or please fill out the form for a free no
obligation quote on your aircon or electrical needs.
0% interest payment
plans via Skye