Southern River, Perth:
Air Conditioning
Residents in Southern River choose Gildan Air and Electrical for all their air conditioning installations.
We specialise in ducted, reverse cycle and split system air conditioning for new homes or AC upgrades.
Southern River, Perth: 

Air Conditioning
Residents in Southern River choose Gildan Air and Electrical for all their air conditioning installations.
We specialise in ducted, reverse cycle and split system air conditioning for new homes or AC upgrades.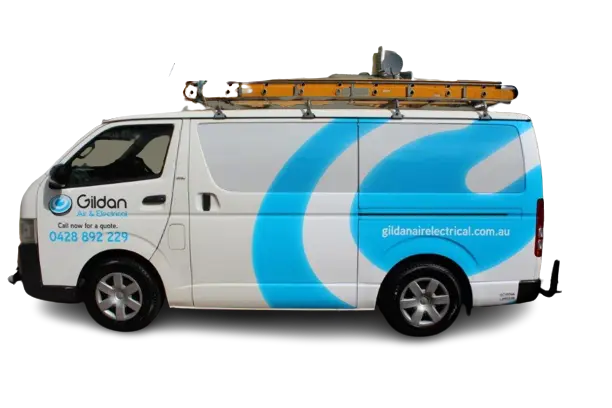 Gildan Air and Electrical – Pioneering Air Conditioning Excellence in Southern River
Discover the realm of Gildan Air and Electrical, the beacon of air conditioning expertise in Southern River. Our esteemed stature isn't just credited to the advanced systems we employ, but to our holistic approach of offering genuine, expert and integrated services.
For Southern River residents, we aren't just service providers; we're a community mainstay, ensuring every home is enveloped in sublime coolness.
Our Air Conditioning Panache at Gildan Air and Electrical: Our depth of understanding spans a variety of air conditioning systems. Our relentless pursuit of excellence assures that Southern River residents enjoy unparalleled aircon service standards.
Be it Split Systems, Reverse Cycle, or Ducted Air Conditioning; our adeptness ensures superior installations, consistent maintenance, and responsive services.
Distinctive Air Conditioning Solutions in Southern River
Air Conditioning Installations
Cutting-edge Offerings

: Stay aligned with the air conditioning vanguard. Our repertoire boasts leading models and brands, optimised for effective cooling and judicious energy consumption.

Installation Mastery:

We don't just install; we craft comfort zones. Let our seasoned team cultivate an atmosphere of pure refreshment in your space.
Maintenance & Upkeep
Proactive Care:

Bestow your AC with longevity and unwavering performance. Our refined maintenance programmes are proactive, anticipating and mitigating potential issues.

Personalised Tending:

Every Southern River home has its charm. Our maintenance methods reflect this individuality, always ensuring that your aircon thrives.
Repairs & On-the-Spot Support
Prompt Interventions:

An aircon hiccup can disrupt your peace. Be assured, our squad is ever-alert, primed to rejuvenate your comfort swiftly.

Repair Artistry:

Our crew, enriched by comprehensive training, swiftly discerns and remedies malfunctions with precision.
Gildan Air and Electrical – Why We're Southern River's Best
Legacy of Mastery:

Time and experience have sculpted us into an indispensable name in the aircon domain of Southern River.

Neighbourhood Champions:

Southern River isn't just a pin on our map; it's where our heart resides. We design solutions echoing the local vibe, making every nook of your home utterly inviting.

Dedication to Distinction:

Every interaction, every service radiates our commitment to unparalleled quality.
Queries Addressed, Assurances Delivered about Air conditioning in Southern River, Perth
What brands are on your roster? 
Our offerings encompass the crème de la crème of aircon brands. Just narrate your vision, and we'll match it.
Maintenance frequency guidance? 
A yearly oversight usually suffices, but if your system hints at something amiss, let us know post-haste.
Emergencies catered to? 
Always! Anytime you need us, we're on standby to counter any aircon issues.
Projected installation span? 
While most projects culminate within a day, a comprehensive evaluation will offer precise timelines.
Eco-friendly models on offer? 
Indubitably! Sustainable cooling is a commitment we ardently uphold.
Details on warranty? 
Rest assured, every installation sails with a brand-specific warranty, complemented by our service promise.
Assistance in AC selection? 
With pleasure. Share your preferences and space specifics, and we'll navigate you to the best fit.
Modernisation of older units? 
Certainly! If you're considering a transition to a contemporary system, we're your perfect allies.
Engage with Gildan Air and Electrical! For an unrivaled air conditioning journey or to mull over your next cooling solution, let's foster a connection. Elevate your ambient comfort with the signature touch of Gildan.
Cool Your Baldivis Home with




Gildan Air & Electrical
We supply and install Actron Air Conditioners, Samsung Air Conditioners, Fujitsu and Daikin air conditioners. We specialise in new homes and renovations as well as changeovers. Our prices and service are unbeatable when you need split system, reverse cycle and ducted air conditioning.
Call us on 042 889 2229 or please fill out the form for a free no
obligation quote on your aircon or electrical needs.
0% interest payment
plans via Skye