Baldivis| Air Conditioning
Your Trusted Air Conditioning Experts in Baldivis, Perth
Baldivis is a vibrant suburb nestled within the city of Perth, Western Australia.
Known for its scenic landscapes and a close knit community Baldivis offers an idyllic blend of urban convenience and natural beauty.
It's a place where modern amenities meet serene living making it one of Perth's sought after residential havens.
Baldivis: Air Conditioning Specialists
Baldivis is a vibrant suburb nestled within the city of Perth, Western Australia.
Known for its scenic landscapes and a close knit community Baldivis offers an idyllic blend of urban convenience and natural beauty.
It's a place where modern amenities meet serene living making it one of Perth's sought after residential havens.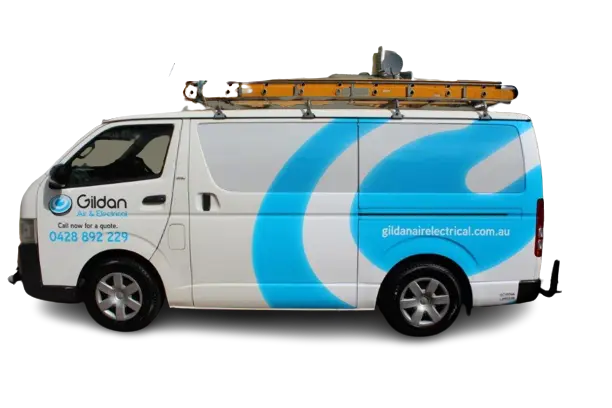 Welcome to Gildan Air and Electrical, the heartbeat of air conditioning solutions in Baldivis. As the preferred aircon supplier of this beautiful suburb our reputation has been carved from the foundation of unwavering excellence and unmatched service.
Residents of Baldivis choose us not just for the quality of our products but for the reliability, professionalism and warmth that come with every interaction. We're not just your air conditioning supplier we're your neighbors dedicated to keeping our community cool and comfortable.
Air Conditioning Specialists for Baldivis: 
At Gildan Air and Electrical, we pride ourselves on our deep expertise and specialization in specific air conditioning systems to ensure the utmost quality and proficiency for our customers.
Our areas of specialization exclusively encompass Split Systems, Reverse Cycle Systems, and Ducted Air Conditioning. By focusing on these systems, we guarantee top-tier installation, maintenance, and service, making certain that our clients receive the best in comfort and efficiency.
Our Premium Air Conditionig Services in Baldivis
Air Conditioning Installations
Modern Solutions: Experience the epitome of cooling with our avant-garde air conditioning technology. Our selection encompasses the latest models and brands revered globally for their performance. These units are designed not just for cooling but for energy conservation, making sure you enjoy comfort without the hefty energy bills.
Expert Installation: Every installation is a commitment from our side, a promise of perfection. Our skilled technicians approach each task methodically, from initial assessment to the final touch. We're not just setting up an aircon; we're optimizing your space for utmost comfort.
Maintenance & Service
Stay Efficient: An air conditioner is a marvel of modern engineering, and like all machinery, it requires upkeep. We believe in proactive care. By opting for our detailed maintenance packages, you fortify your system against unforeseen hiccups, ensuring longevity and consistent performance.
Tailored Service: We recognize that each space and individual might have distinct needs. Whether you're seeking a singular service touch or scheduled checks throughout the year, Gildan experts are at the ready, tailoring their skills to ensure your aircon's seamless operation.
Repairs & Emergency Support
Rapid Response

: In the height of summer, an aircon hiccup can be more than a mere inconvenience. Recognizing the urgency, our team is structured for swift interventions. No waiting, no lengthy downtimes – we aim to restore your comfort at the earliest.

Repair Mastery:

Our technicians are not just skilled; they're seasoned. With their profound knowledge spanning various air conditioning systems and models, they can diagnose issues rapidly and implement solutions with precision. No matter the complexity, they're your assurance against sweltering heat.
0% interest payment
plans via Skye
Why Choose Gildan Air and Electrical?
When Baldivis thinks of air conditioning, Gildan Air and Electrical is the gold standard that resonates. But what makes us the benchmark?
Experience: Our lineage in this domain spans over years. It's years of innovation, understanding client needs, and perfecting our craft. Each year added has been a testament to our dedication, propelling us to deliver unparalleled service.
Local Experts: Baldvis isn't just a point on the map for us; it's home. Its unique climatic nuances are part of our every day. As locals, we don't just provide a service; we bring solutions calibrated to the very essence of Baldivis, ensuring that every home and office here receives the optimal touch
Quality Service: At Gildan, service isn't just about fixing or installing machinery. It's about creating an experience. From the first call to the final handshake, our team embodies professionalism, punctuality, and a passion for excellence. Your comfort is our badge of honor, and we wear it with pride.
You Asked, We Answered : Questions about air conditioning in Baldivis
Q: Which AC brands do you guys set up? 
A: We've got a mix of the newest ones from some top notch brands. Let us know your space and we'll suggest the best fit for you.
Q: How regularly should I get my AC checked out? 
A: Ideally give it a once over every year to keep it running smooth. But if it's acting funny give us a call right away.
Q: Got any emergency repair teams? 
A: Totally get that things can go haywire anytime. So yes we've got a crew ready to jump in whenever you're in a fix.
Q: How long do I have to wait while you install? 
A: Depends on what you're getting and your place's setup. Usually we're in and out in a day. 
But we'll give you a heads up once we see what we're working with.
Q: Got any green energy saving ACs? 
A: You bet! We're all about cool air that doesn't burn the planet or your wallet. Let's chat about what eco friendly options work for you.
Q: What's the deal with warranties? 
A: Every installation comes with the brand's warranty. Plus with Gildan Air and Electrical you get our own promise of quality and lasting performance.
Q: How do I pick the right AC size or model? 
A: Leave that to us. We'll take a good look at your place size how much sun it gets insulation the works and let you know what's ideal.
Q: Can you swap out my old AC or give it an upgrade? 
A: Absolutely! If you need an upgrade or changeover for your AC, we're on it. We'll guide you every step of the way.
Let's Chat! Making sure you're chill is what we're here for. Hit us up for a service or if you're just curious about how we can make your spot a cool haven.
Cool Your Baldivis Home with




Gildan Air & Electrical
We supply and install Actron Air Conditioners, Samsung Air Conditioners, Fujitsu and Daikin air conditioners. We specialise in new homes and renovations as well as changeovers. Our prices and service are unbeatable when you need split system, reverse cycle and ducted air conditioning.
Call us on 042 889 2229 or please fill out the form for a free no
obligation quote on your aircon or electrical needs.
Air Conditioning Baldivis | Gildan Air & Electrical