Air Conditioning Testimonials & Reviews
Hear what our customers say. We pride ourselves on excellent customer service and relationships. Read the testimonials.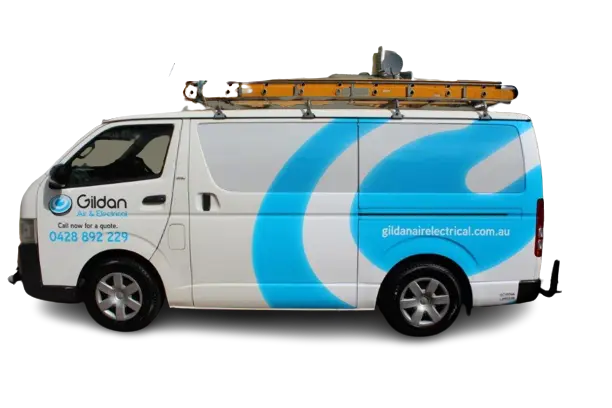 Air Conditioning Testimonials & Reviews
Hear what our customers say. We pride ourselves on excellent customer service and relationships. Read the testimonials.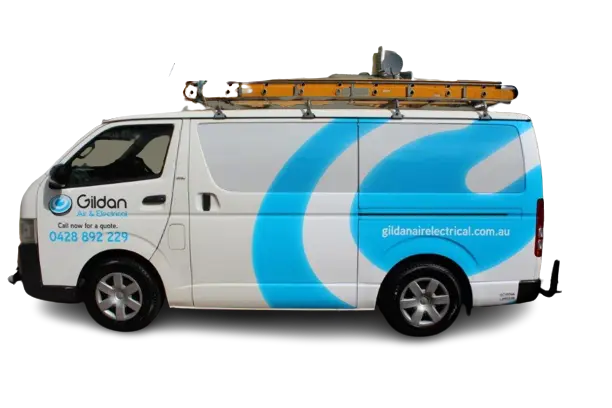 Some feedback from our satisfied clients at Gildan Air & Electrical.
"Asked them to install efficient LED lighting in communal car park as well as some other small jobs. Arrived promptly, efficient, friendly and polite. Good value too. Some issues with photoelectric cell sensitivity they fixed quickly and effectively. We will use Gildan Air & Electrical again."
"Thank you for getting installing our lights.. we are very happy with your service and quality of your product. Your men did a good job again… he was polite, well mannered and clean up after himself… thanks."
"Brilliant all round! Installed an air conditioner on one job for me, couldn't have been happier with the service.
More recently helped me out of a pinch in a kitchen reno on short notice, competitive pricing, great work very helpful. one of the other tradies on site was impressed to the point that they got your contact details. Ive referred customers already and will continue to do so.Thank you."
"Very happy with the service received GILDAN Air & Electrical. Our Airconditioner required repairs & a service which was done & now works effectively. I would recommend GILDAN air & electrical to anyone interested in servicing or looking to purchase an Airconditioning system. Thank you Daniel."d."
"Thank you so much, Daniel, for sending such a pleasantly charming and super efficient team to fit the air conditioners. I was so impressed with Shane and his team, their polite manners, their detail to clean up, the considerate questions, their speed and their warm farewell. We were warned of when the power was to be disconnected and when it was back on, they reminded each other to close the gates so the dogs were kept safe, they were considerate of our household and moved like guests in our home rather than blindly traipsing through our home.
I am so glad we chose Gildan Air and were rewarded with such a quietly unassuming and efficient team.
Thank you again."
"I was really impressed with their work and their attitude. They were super polite, great at collaborating with the roofer guys on site and there wasn't a single complaint about the endless loop of climbing up and down an awkward ladder to the roof. They left only after giving me a good tour of the roof work, an explanation of the new air con's features, and making sure I was happy with what they'd done. They cleaned up after themselves and were all round great guys. Super impressed. I'm glad I chose your company to do the work, cheers!"
"I just wanted to say thank you for your super fast and amazing service. I also wanted you to know the group of guys you sent to our property were some of the most respectful and courteous tradies I have ever had on site. They were safe, quiet and cleaned up after themselves and were a real pleasure to deal with."
"Very happy with the service you and your staff have provided. Very pleased with Shane finishing the job on Thursday and making sure we were pleased with everything before he left."
"Thank you for the service provided yesterday, installing the RCD and power supply to our aircon unit.
Please convey our thanks to Shane. His skills and courtesy were exemplary. He is a credit to your Company."
"Just want to say thanks for your service and you will be recommended."
"Gildan Air handled the quoting and (difficult) installation in a professional manner; ethical, thorough, good workmanship. We are happy and would recommend them."
"Just letting you know that Ashley and Jason did a good job today; they were very professional and their work is of a high standard. The same goes for Shane."
"Just wanted to give you some feedback on the two installers I dealt with today. They were wonderful – very polite and nothing was a bother for them. They even cleaned up after themselves. 😊
Will certainly recommend them to friends who are looking to install air conditioners. Thanks again."
"The electricians have been in this morning and have finished installing the cables and connection boxes for the internet. They were great guys, quick and efficient."
"Many thanks to your team of workers: Daniel the electrician and his assistant Jason, Dave and Rob, and Brad the plumber. It is so nice to have the cool breeze again! Pass on best regards to all."
"Gildan Air & Electrical are fantastic, they came to our house this morning and did a fantastic job : ) they cleaned up their mess which is something most tradies don't do anymore and made sure my house was left safe and put my fence back up. lol good on you guys would recommend them anytime : ) thank you."
"I would like to thank you guys for an amazing and tidy job! The boys were highly skilled and courteous I will definitely recommend you to family/friends, thanks again."
"Many thanks for your help last night. Your company will be highly recommended to all by us."
"I also wanted to let you know how happy we were with your service and your team. All of the boys were extremely polite and did a great job. Not always what happens with tradies these days!"
"The boys did a really good job, were courteous and professional. Daniel made contact a couple of times to update me on the arrival time which was much appreciated."
"I used Daniel from Gildan to install my oven and can not fault the service. He was on time, and worked with another contractor to remove my old oven, install the new one and ensure there were no issues. From start to finish, it was a great experience. I would recommend Gildan to all of my friends and family."
"Thankyou for sorting out and clarifying our air conditioner needs for the install of our three wall splits. Daniel was able to arrive the next day for the quote and was able to present us with a few different options of where to install them, we were also surprised that they could install them all in under a day."
COOL YOUR
HOME WITH
Gildan Air & Electrical
We supply and install
Actron Air Conditioners, Samsung Air Conditioners, Fujitsu and Daikin.
Call us on 042 889 2229 or please fill out the form for a free no
obligation quote on your aircon or electrical needs.